Orit Hofshi
Cessation

June 1 - July 27, 2013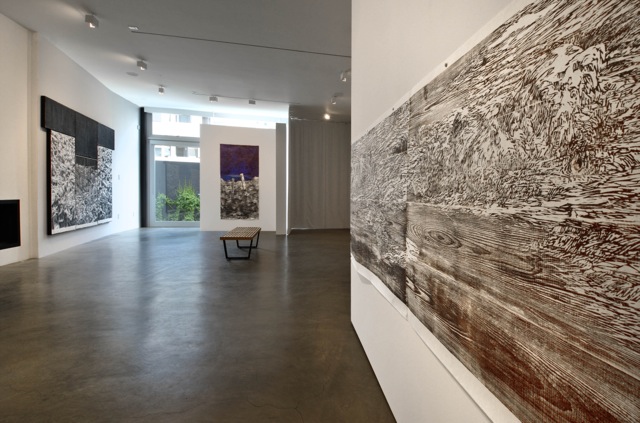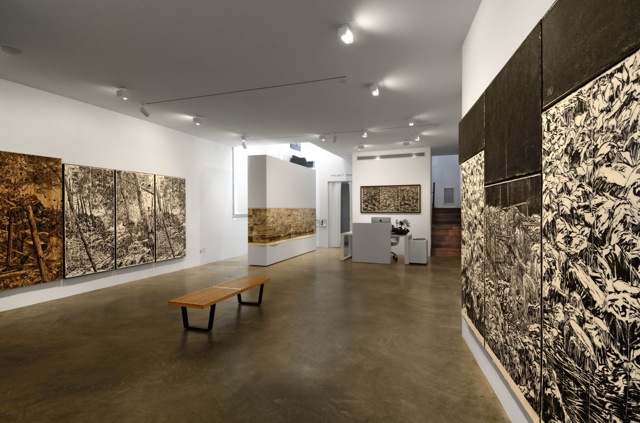 What happens when you combine ink, graphite, a blade, wood, and paper and apply pressure? Orit Hofshi breathtakingly demonstrated the powerful effects of this application of tools in her adept landscapes. Known for her monumental-sized works, she often integrates prints with drawings and woodblocks to create multi-dimensional installations.

The Shulamit Gallery presented the first large-scale West Coast solo exhibition by noted Israeli artist and printmaker Orit Hofshi. Her enigmatic, seminal installations aligned closely with the mission and vision of Shulamit Gallery as an innovative art space committed to engaging locals through cross-cultural exhibitions and programming. Devoted to building bridges between the regional and global community, Shulamit Gallery focuses on the Middle East with a
special interest in Iranian, Israeli, and Jewish artists.